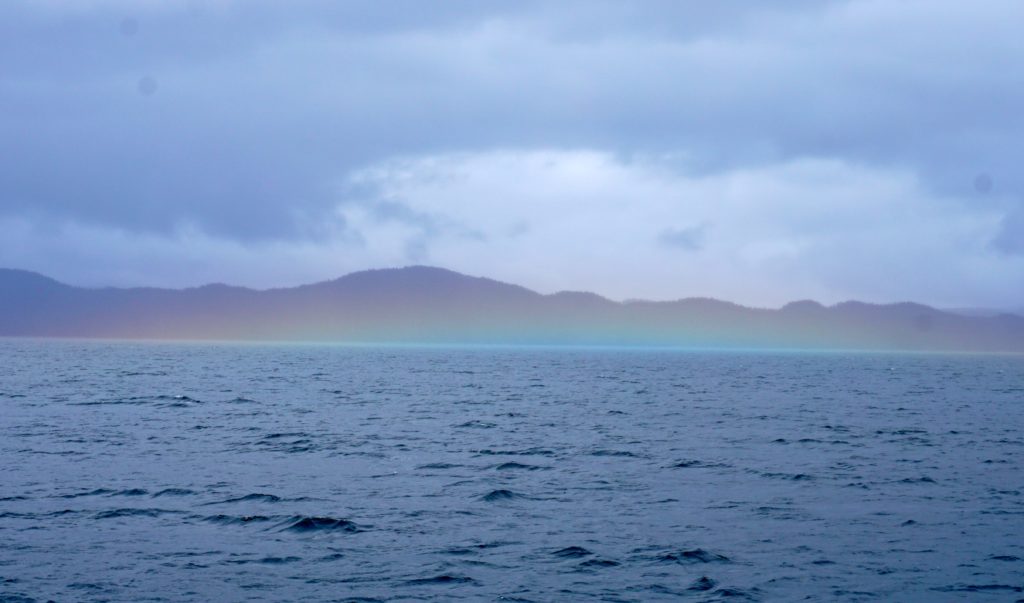 Left Fury Cove in kind of nasty conditions as we crossed over towards Hakai Pass. A couple hours later we we were rewarded by a sun break and this kind of fog I never saw before.
Anchored at Pruth Bay, next morning visited the Hakai Beach Institute, very nicely done, privately-funded marine research project. They maintain a number of trails to beaches on the ocean side of the island which we hiked. Beautiful. Kept a watch out for sea otters in Hakai Passage on our way out where we saw them last year but didn't see any today.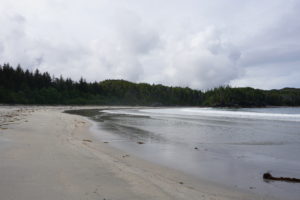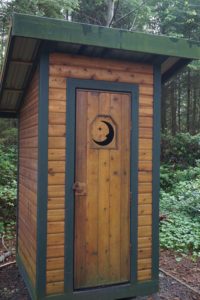 One Pretty Potty!
 Here kitty kitty.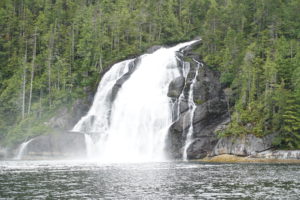 Kynoch Falls, up Mathieson Channel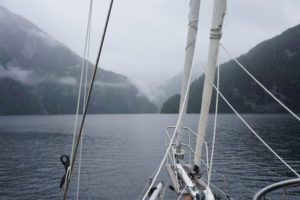 Absolutely beautiful Kynoch Inlet.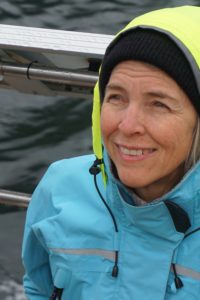 Karen is always sunny.
Its been rainy or foggy or drizzly since… I forget, 10 days or so. After Pruth Bay we anchored at Codville Lagoon, stopped in Bella Bella, anchored at Kynumpt Inlet, Rescue, Bay, Windy Bay and Coughlan Anchorage. Our little Sardine Stove is our best friend at the end of the day to get us all dried out.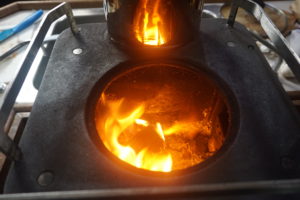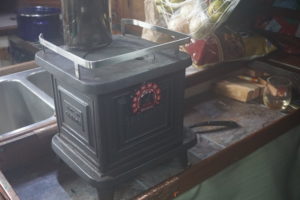 Warm regards.