After seven weeks cruising in Alaska we crossed Dixon Entrance yesterday and went back into British Columbia 12 August. That night in Prince Rupert we toasted our experience at The Wheelhouse and reflected on the main reasons people visit Alaska. There is the incredible fishing (sport and commercial) of course, but we're not big fishermen (yet) and so don't have much to say about that. We have met some pretty cool fishermen, though, definitely ornery critters. For many folks a big reason to visit is the incredible natural scenery, the beauty and the wide open wilderness. This includes mountains and glaciers, forests and waterfalls, and did I mention glaciers? Another big Southeast attraction is the wildlife and I don't mean the P bar in Sitka although there were some pretty rowdy characters in that zoo when we dropped in. No, I'm talking about bears and whales and mooses and gooses. You know, animals.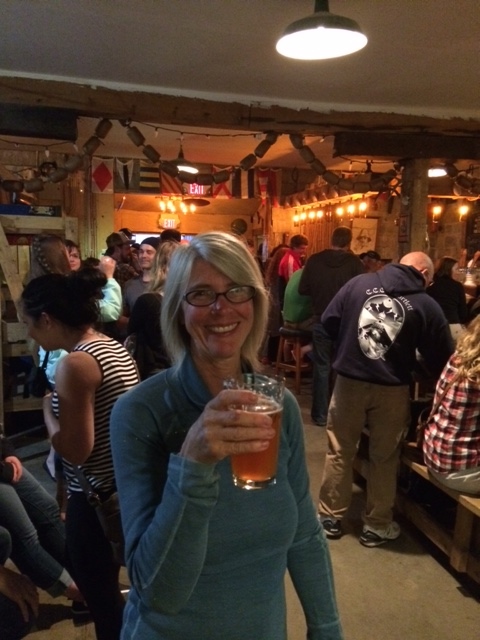 A toast to all the critters in Southeast from The Wheelhouse in Prince Rupert!
Although we hope to see more critters on our way south this blog post is dedicated to those we have seen so far. Apologies in advance to those hoping for spectacular photography. Although I humbly admit I am an excellent picture taker I neglected to acquire a lens appropriate to the challenges before we left. So if anyone has an issue with the quality of the photos here, please remember, its a technology problem,OK?  Thank you.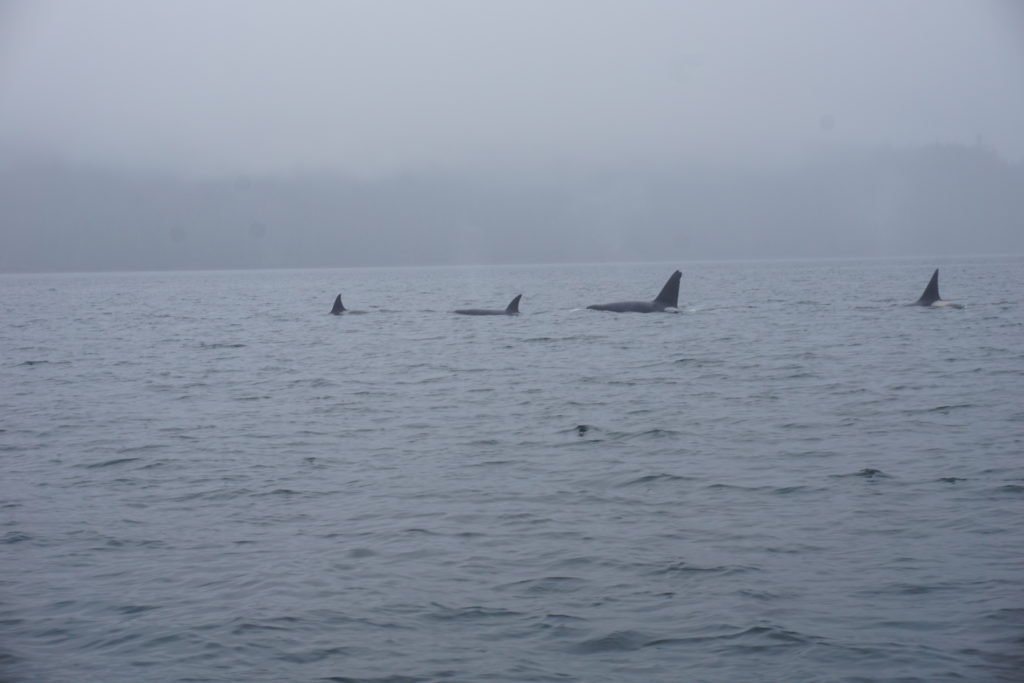 Orcas in Hetta Inlet. To be honest we haven't seen many orcas on this trip yet, They are one of my favorite mammals. They project a sense of raw power as they cut through the water. I always wonder what they're on their way to kill and eat next. The big guy here has an unusual fin, maybe traumatic?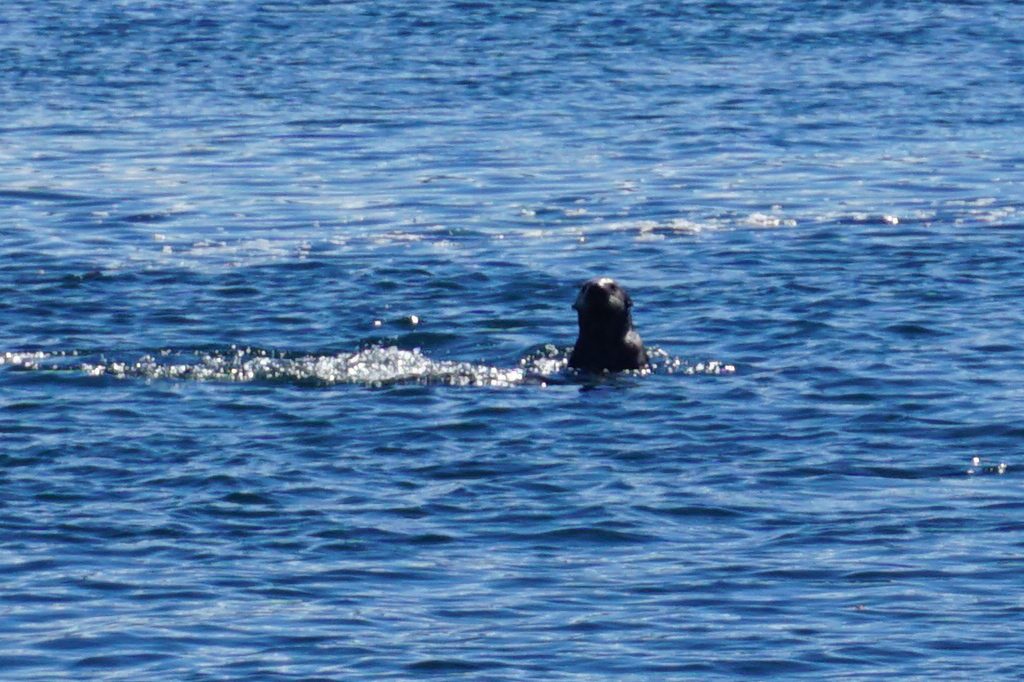 Sea Otter, Tlevak Narrows. These curious guys dive when you get within 50-100 feet and would be some of the most photogenic if I had the right lens. I don't remember the sea otters on Vancouver Island being so shy, maybe I'll get better pics in a couple weeks.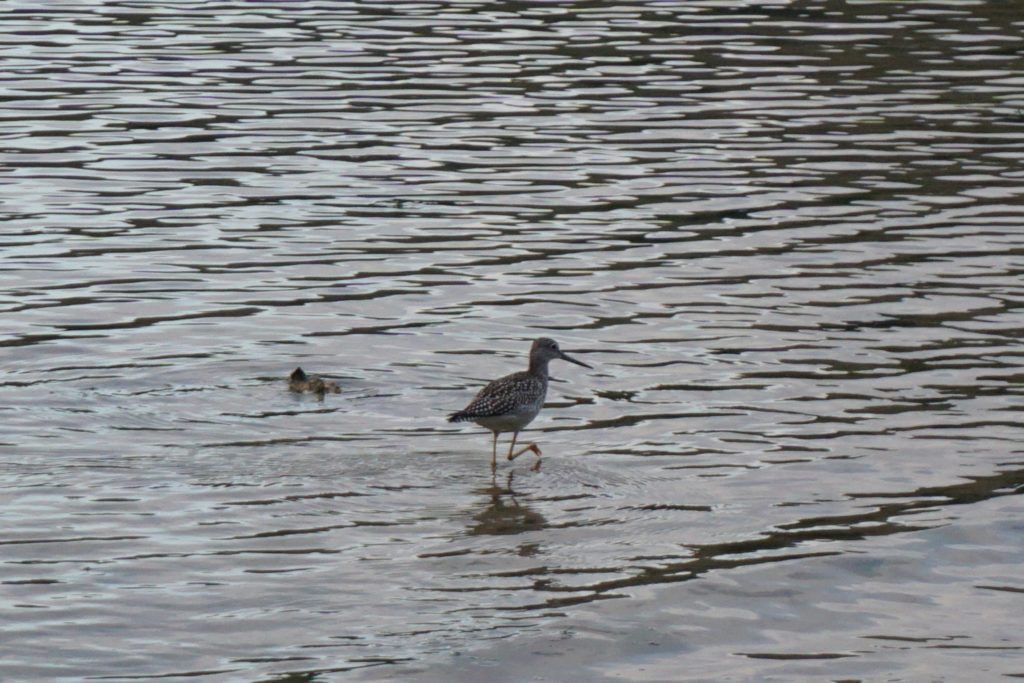 Sand Piper, Coronation Island. I think this is a sand piper, I'm not a bird expert. But I hope to develop my bird watching skills, its fun.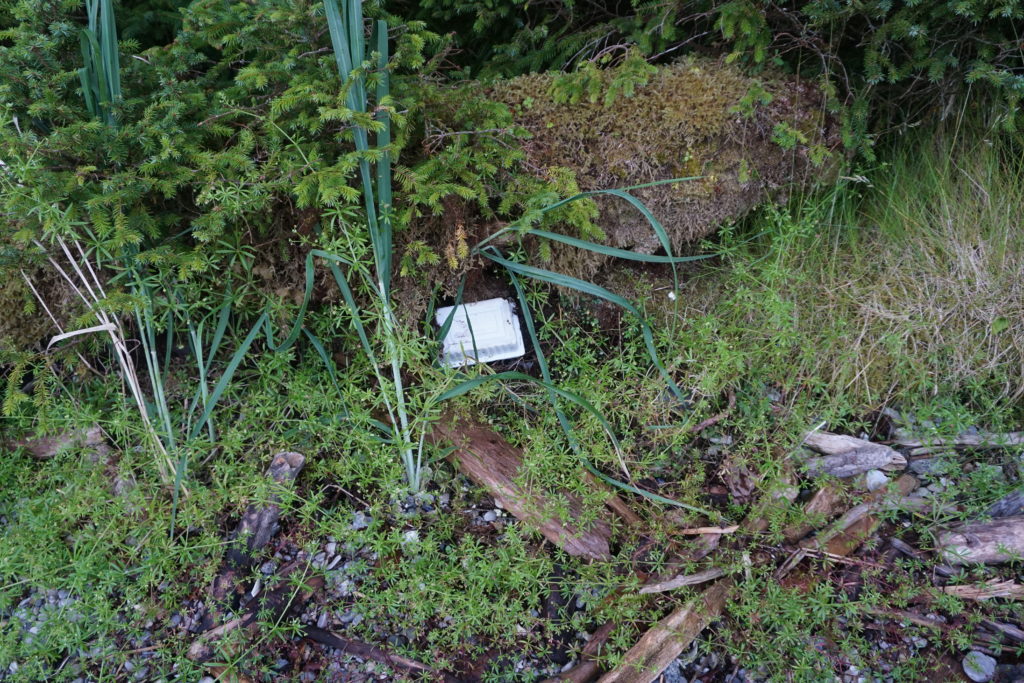 Tofu Container, Coronation Island moss forest. This elusive creature was spotted well above the high tide line, deep in the mysterious boundary between the shore and the forest. Actually, it struck me as quite ironic. As a quasi-vegan (what's that mean? I don't know) I eat tofu as a way to lower my impact on the environment. But here's the plastic evidence in front of me, there are no easy answers.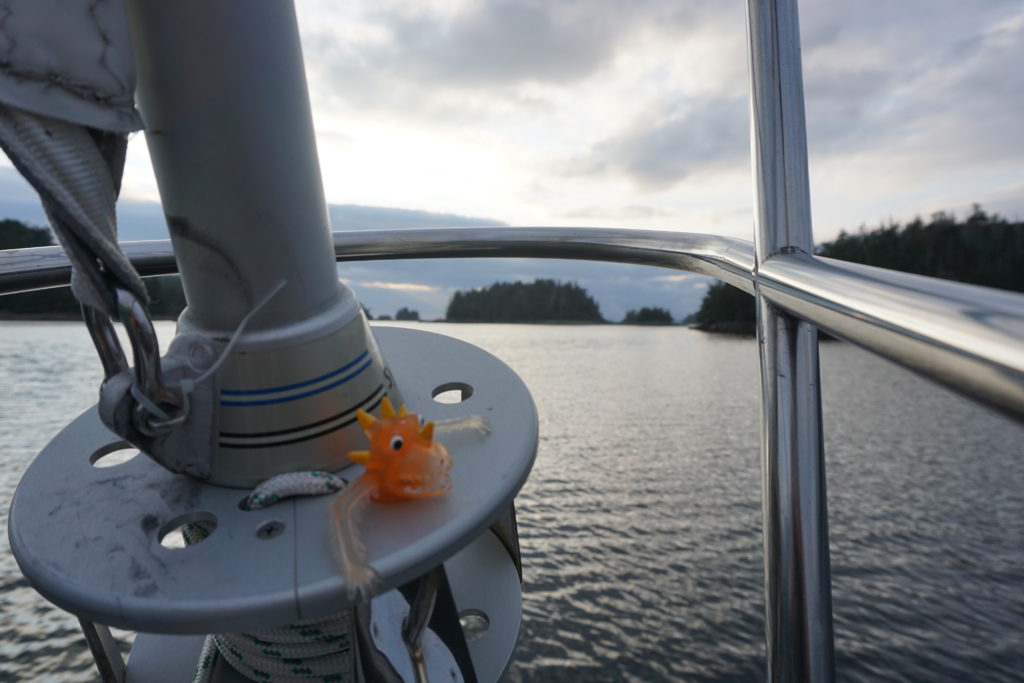 Sigmund the Jib Furler Serpent. You've maybe seen him before in a post, he came on board in Astoria in 2015. His jib job is to watch for dangers such as aids to navigation that may suddenly jump into your path. Like those major channel marker buoys on the Columbia River for example. Long story. Sigmund almost went overboard last year, it was a close thing. He may have been drinking at the time but he's OK now.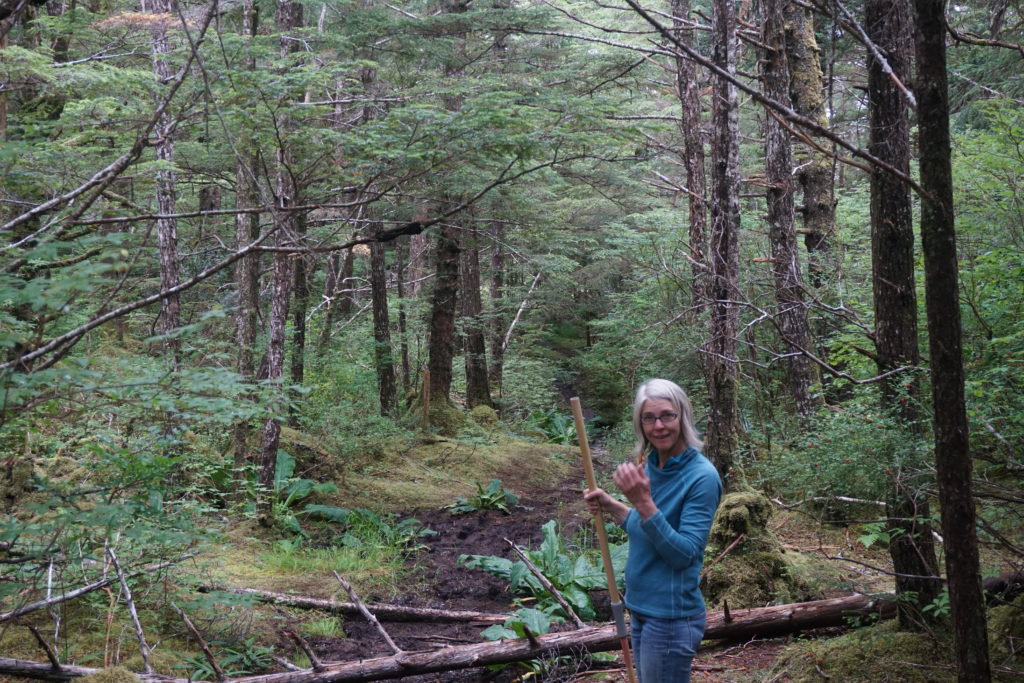 Possibly evil witch beckoning me further into the forest. She said she had a house made of ginger bread and sugar frosting. Sure she was beautiful but something in her eyes was freaky weird. I told her I had an allergy to ginger and that I thought I heard my mama calling me home. I didn't walk the other way, I ran.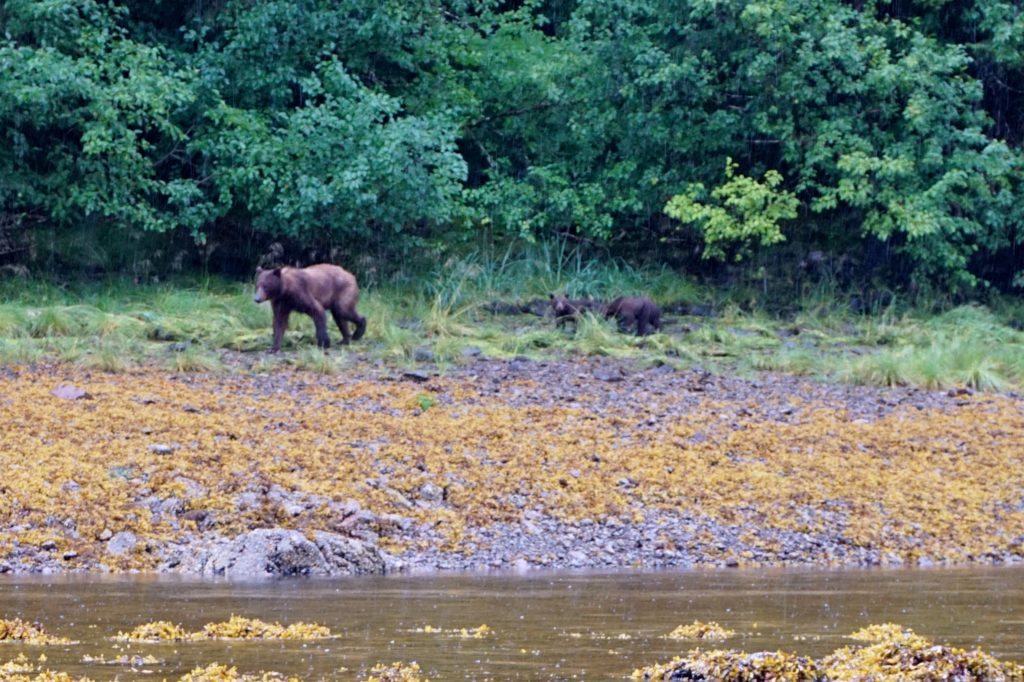 Grizzly mama and cubs, Pavlof Harbor. These guys were about 100′ away from where we were rowing our inflatable. We had seen an abandoned salmon on the rocky shore just laying there for like a half hour, but less than 1 minute before the bears got there an eagle swooped down and flew off with it. Poor bears sniffed around and around that spot. Mama's looking a little thin I think? I dunno.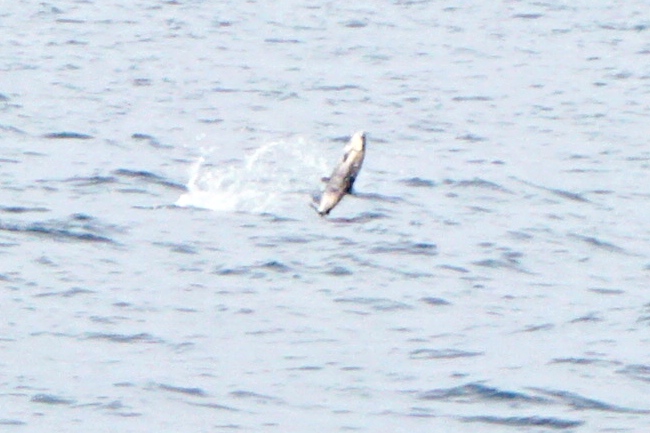 Salmon a-leaping. Every freaking where along the way. I'm told they're humpies? Maybe they're practicing spawning, don't think they're escaping predators. But one day we sailed with our little net hanging off the side of the boat  as we cruised along at 5 knots. In the air, above the water you understand. So we weren't fishing, nope. But if one of them wanted to jump into our net, well, that would have been interesting.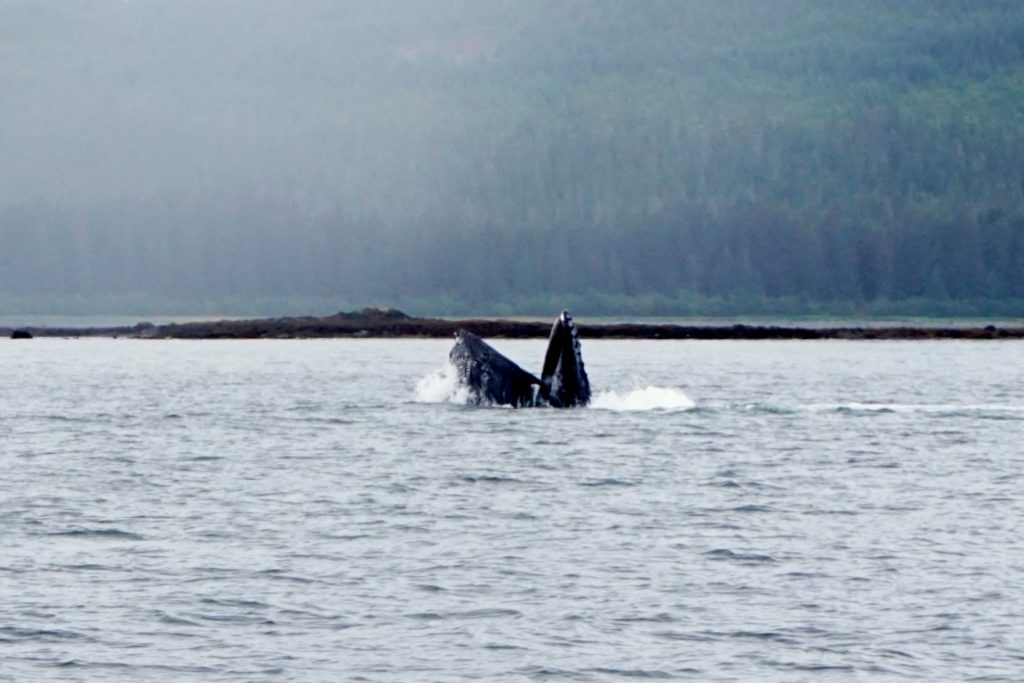 Humpback feeding in Icy Strait. Might jaws of baleen! Humpbacks will get their own blog post soon.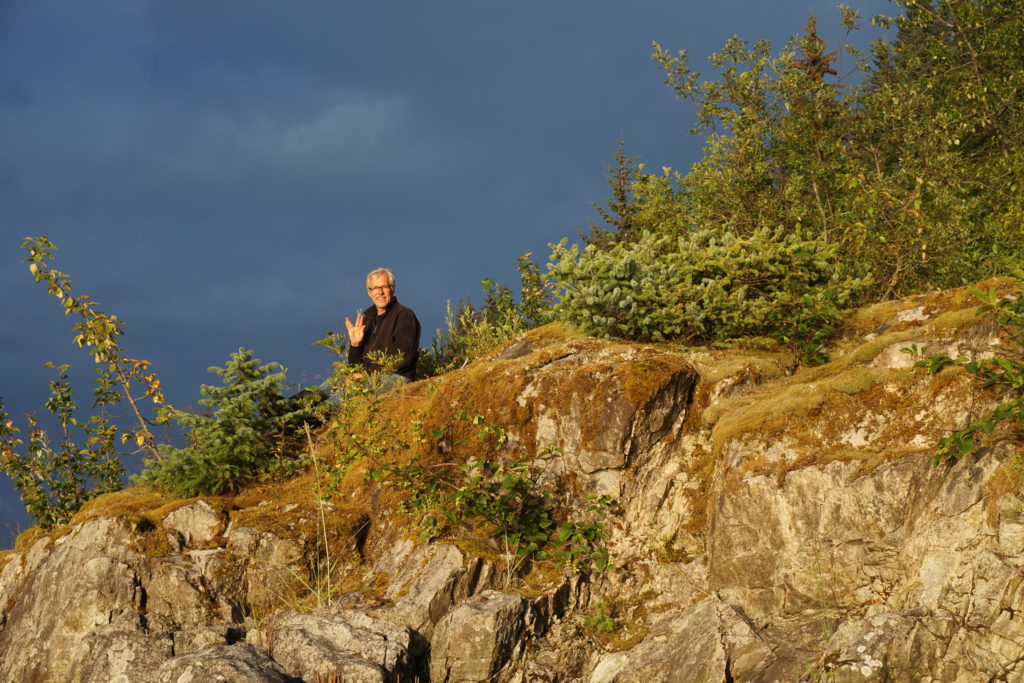 The Guru of Wachussett Inlet, Glacier Bay. He told me "live long and prosper", so I've got that going for me.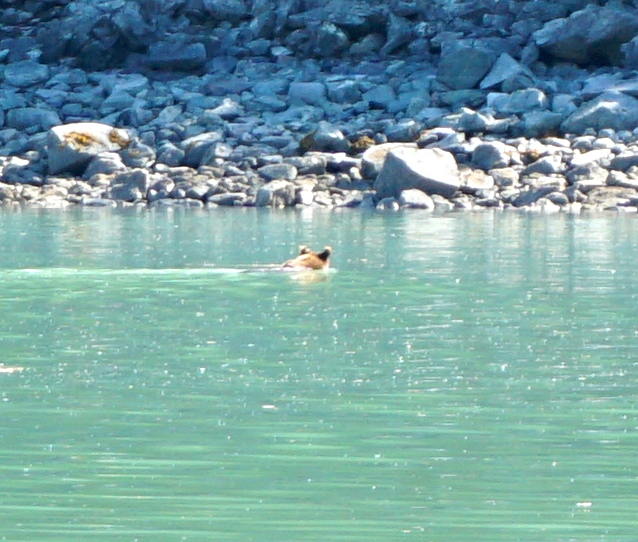 Grizzly bear swimming across our intended anchorage, near Muir Inlet Glacier Bay. After he shook himself dry like a big dog he wandered upslope into the trees. This was one anchorage where we didn't row ashore to explore the beach. That night Karen let the dinghy way out away from the boat so you know who couldn't use it as a step to get into out boat. Smart thinking, girl!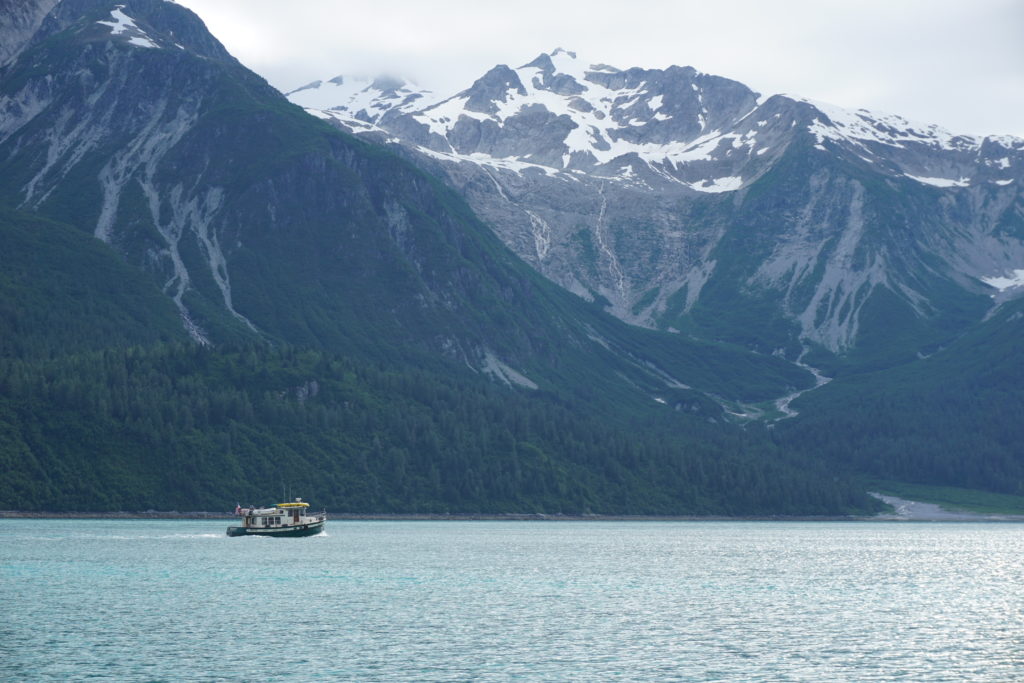 The Green Goose, also seen in Wachussett Inlet. This Nordic Tug's migratory pattern will soon soon lead it back to Anacortes, WA for winter breeding season.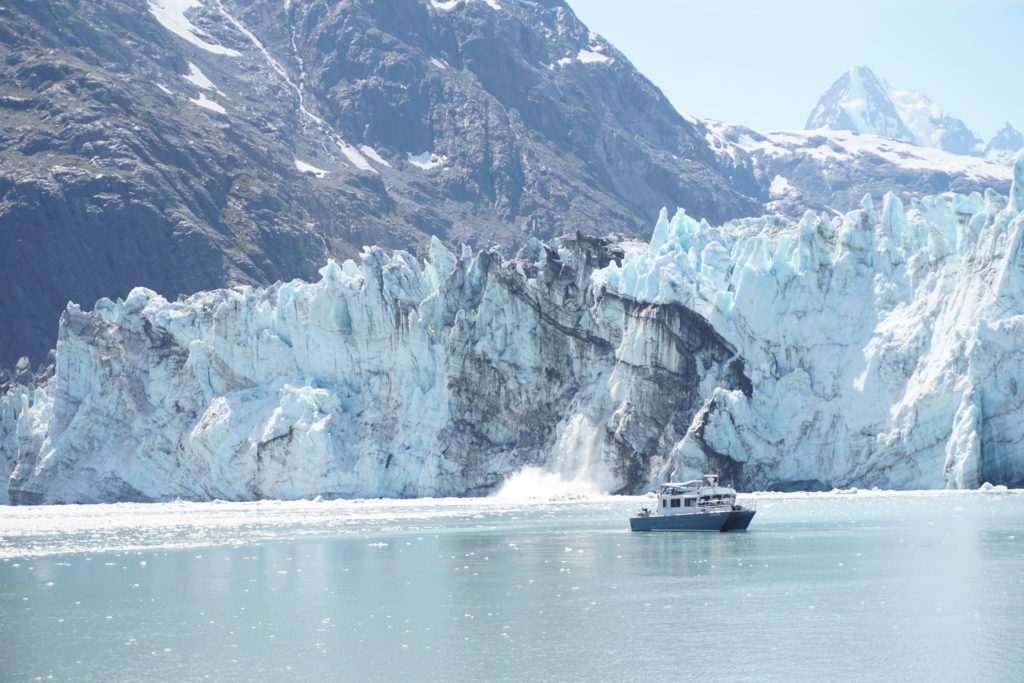 Sol Duc and a little berg being calved from Margorie Glacier. Sol Duc's normal lives in Sitka but poor little critter had to be pulled out of the water to get something fixed in Hoonah before flying back home.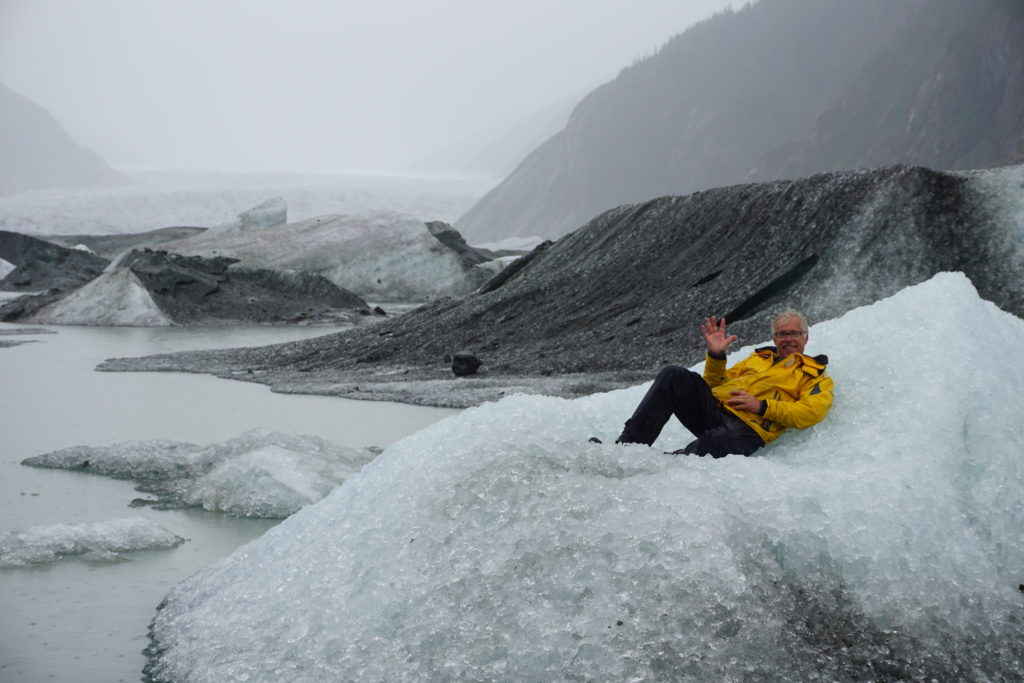 Yellow-bellied berg lizard, at Baird Glacier, Thomas Bay. This critter's saying "Thanks Southeast", see you again soon!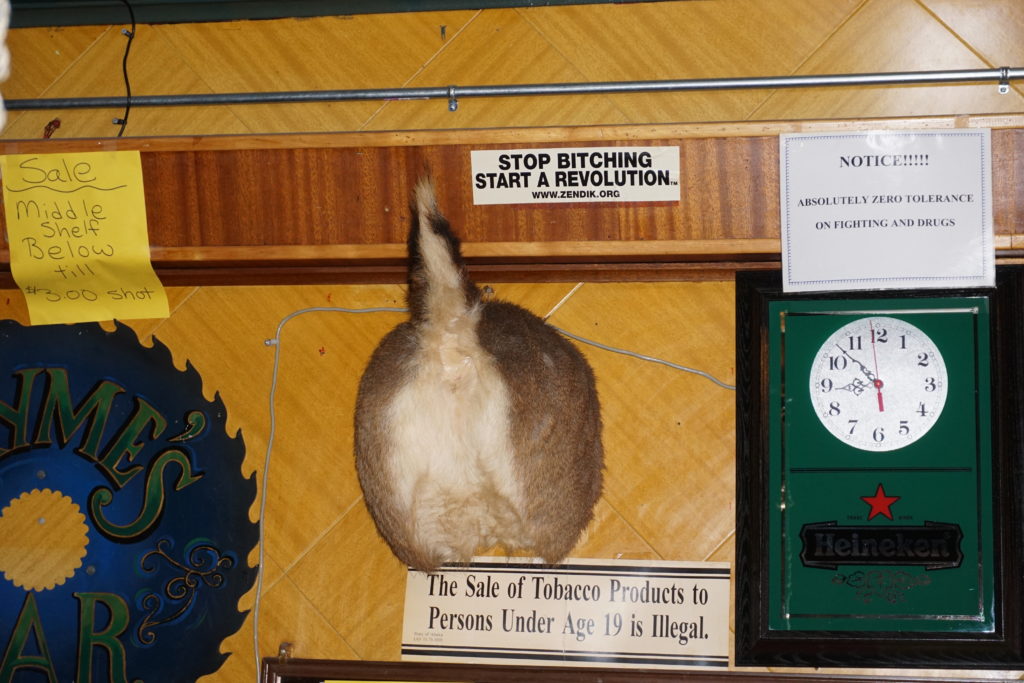 Truly, deer friends, this is butt of all jokes is the end!