Left Port Hardy and made it down to Bull Harbour, docked at the guano rich dock of the Tlatlasikwala Band dock. After getting permission from a rep for the Band (and a warning about wolves) we walked down the road and across the trail to Roller Bay beach, fully exposed to the Pacific Ocean.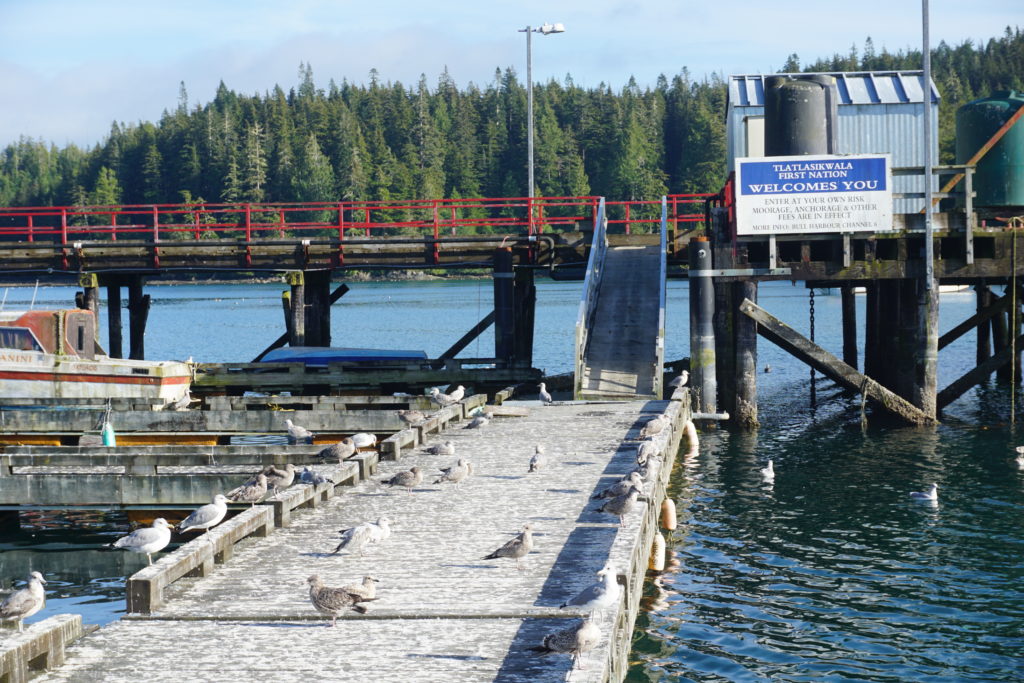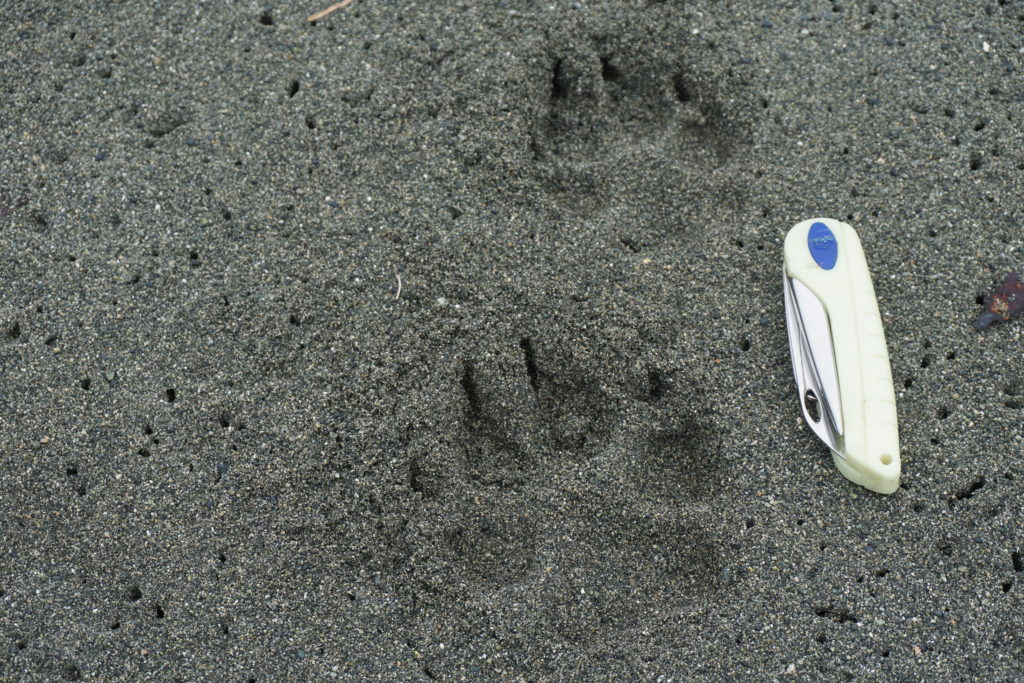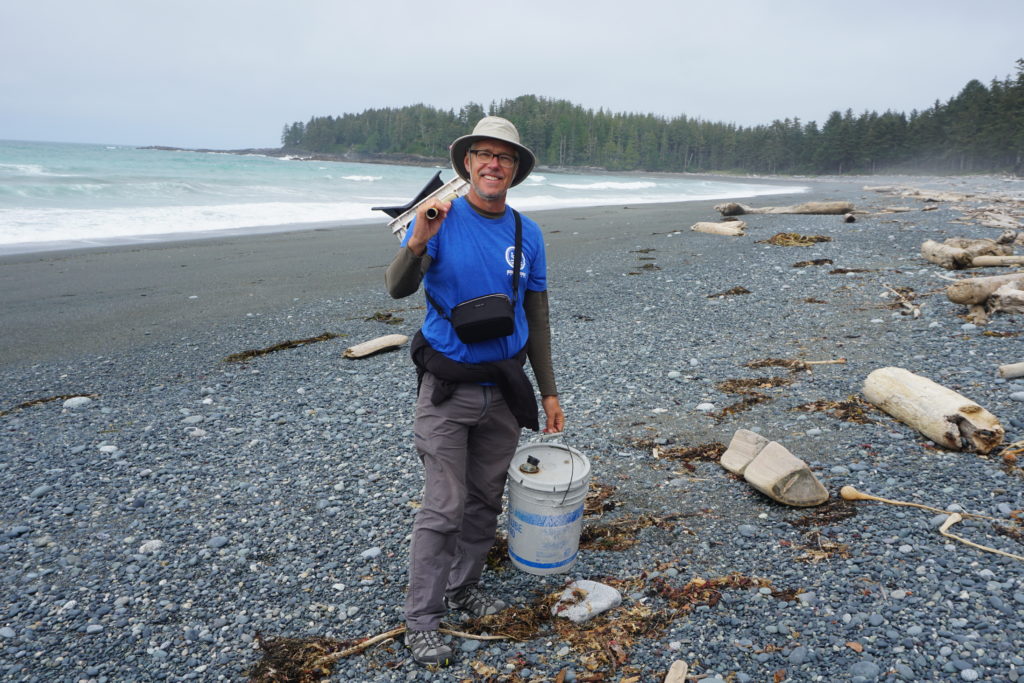 Found some wolf tracks. Picked up some plastic trash.
Next day went down under Tatnall Reefs (instead of crossing powerful Nawitti Bar 2 hours prior to slack) and worked our way past Cape Sutil and past the infamous Cape Scott waters and then turned south down the west coast of Vancouver Island.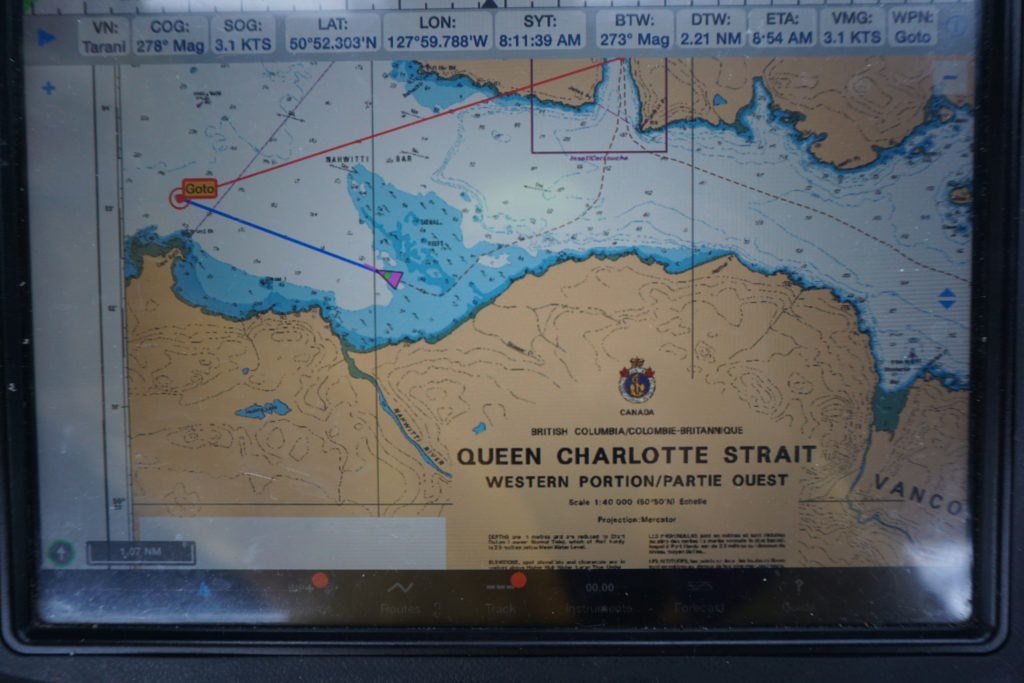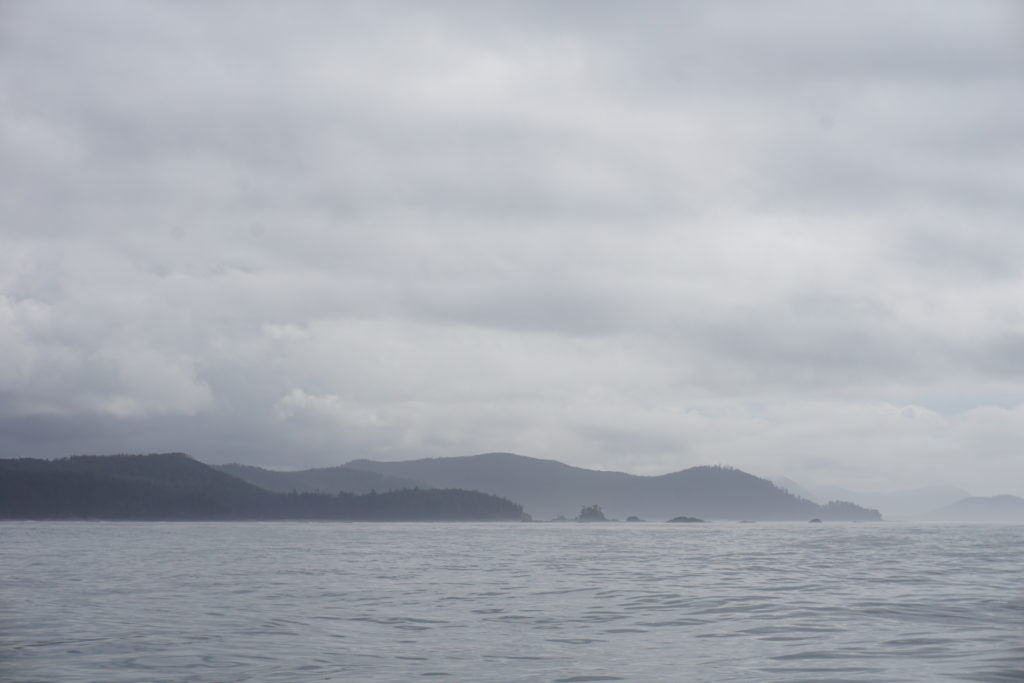 Weather rounding Cape Scott was fine but we had some residual swell that made our little boat roll quite a bit and it was uncomfortable for a couple hours. No big deal, nobody lost their lunch. We went into Sea Otter Cove. Tied up to one of the mooring buoys that are said to be rated to hold the big fishing vessels. We ended up spending 3 nights there , riding out a 24 hour gale and another day of strong SE wind. Winds SE 35-45 with gusts to 55.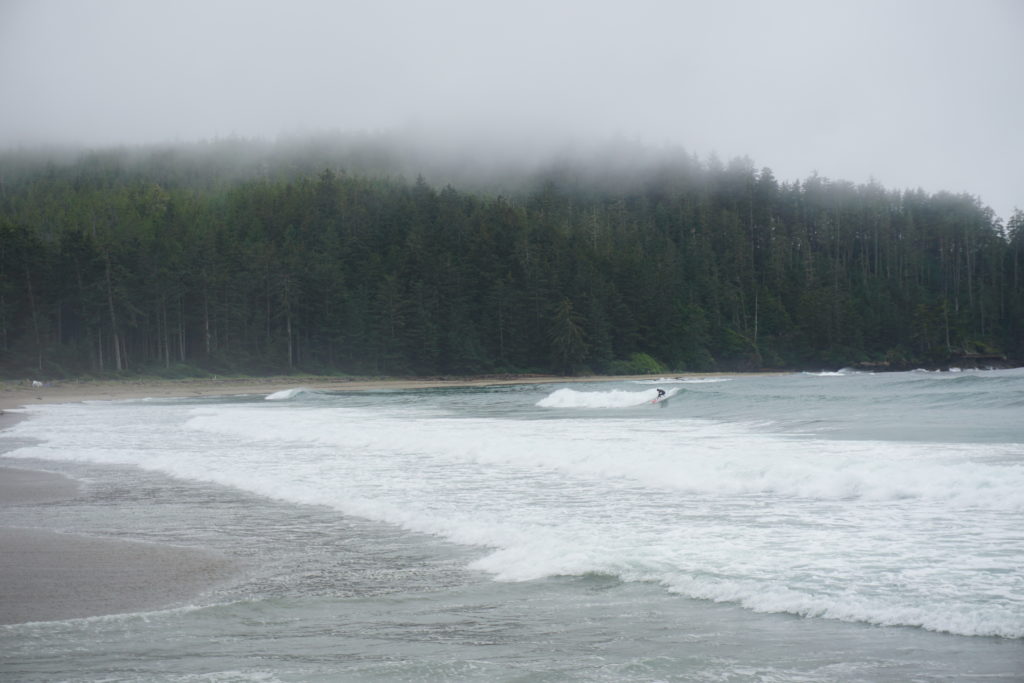 2nd day there we inflated the dinghy and I rowed ashore to look for the fender that had blown away in the gale. Plus I wanted to hike over to Laurie Bay and check out the exposed beach there after the storm. Also, we had met 3 dudes and a black lab puppy in a Lund skiff headed over there and I wanted to see what they might be doing wearing wet suits and hiking with surf boards on their shoulders. I caught up with them on the beach. They were disappointed with the wave action but I was amazed at their hardiness. They stopped by our boat on their way back out in the afternoon and had a beer while they wondered whether their skiff would be able to get back out around the point into San Josef Bay against the rising wind. We invited them to come back for dinner if they couldn't get around but I knew they'd make it  fine.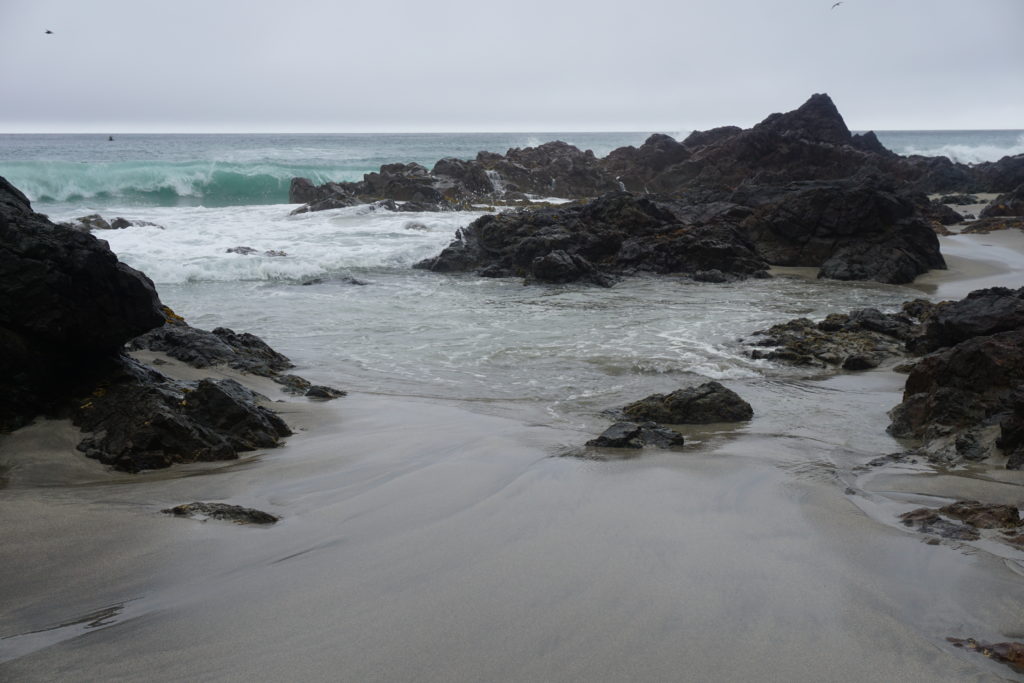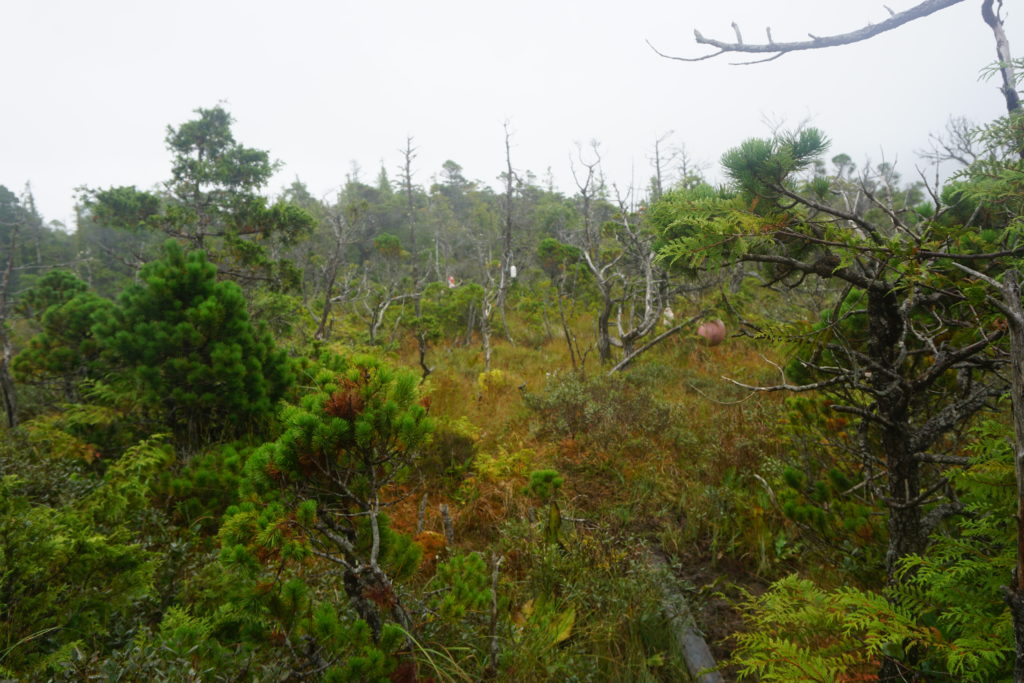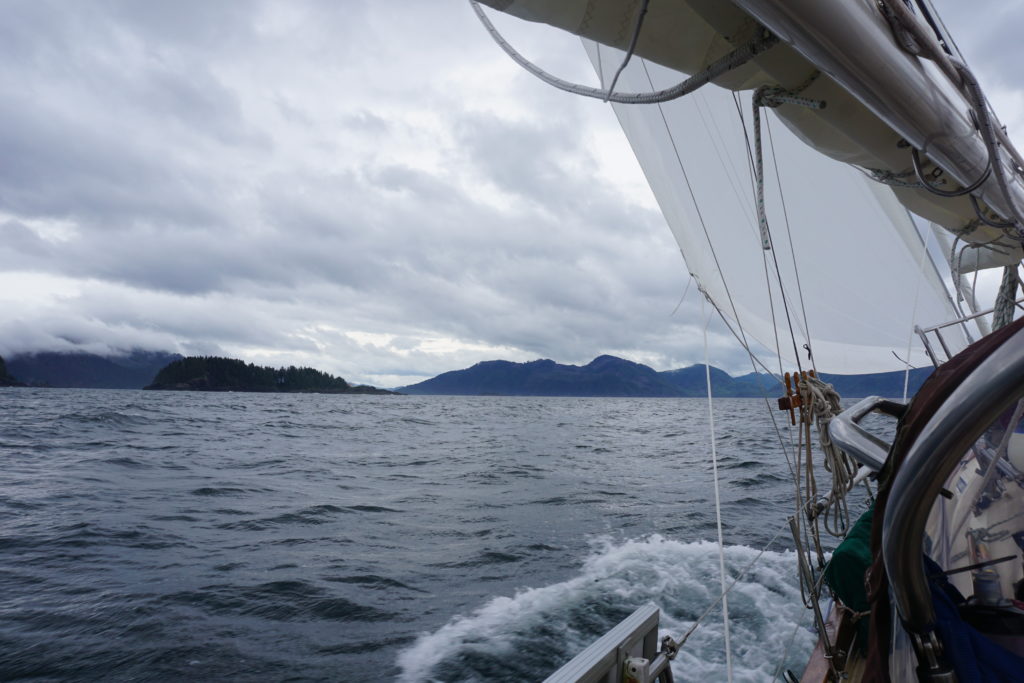 Sailing in from offshore to Quatsino Sound and to Winter Harbour.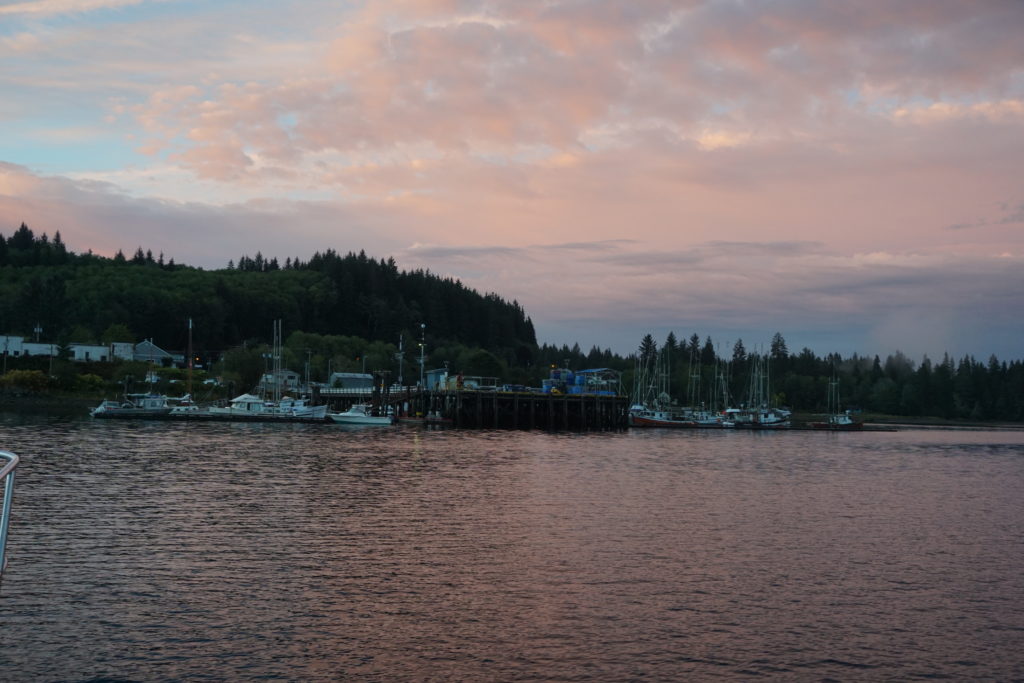 Next day went up through Quatsino Narrows into Coal Harbour where we will moor the boat for a week while I fly back east for a family visit. The Quatsino First Nations bands run a nice quiet moorage here. Good people, good place.